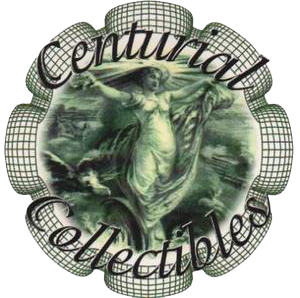 Welcome to Our New Website!
We're glad you're here!  Please take a look around and let us know if you experience any issues with our new site.  We're just getting started!
About Centurial Collectibles
This site is dedicated to offering the finest quality certified U.S. Paper Money & Coins.
I am constantly in search of new material to offer and update this site frequently. Please feel free to contact me anytime. I want your repeat business and will work hard to keep it.
Customer satisfaction is a must and my main priority. I offer a "No questions asked" 7 day return policy. I accept checks, money orders, Credit cards and PayPal.
If you are thinking of selling please give me a call. I buy huge amounts of material on a regular basis and make very competitive offers. I am sure I can meet or exceed your expectations. Please feel free to call or email anytime at 516-457-6573 emails at [email protected] or [email protected]
Sorry, this product cannot be purchased.